BOOM Concepts Black Demolition Derby Team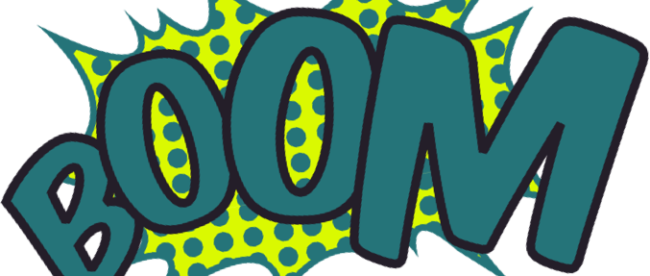 BOOM Concepts is excited to partner with Most Wanted Fine Art through our Activist Print temporary public art program to make a unique public art activation. The BOOM Concepts team took a new approach to the public space for this special project. By recognizing that artistic excellence comes in many forms and disciplines, the BOOM Derby Car project engages a visual artist, a mechanic, and a derby driver to present a fully actualized project that exists authentically within the parameters of Derby Car Culture. The activism and advocacy of this project are presented not only through the aesthetics of a Black Artist designing the car but also by having Blackness and black identities represented across the critical roles within the team – driver and mechanic. In a field where non-white drivers are seldom seen, the BOOM Derby Car has been able to make history by engaging a Black core team that delivers traditional derby excitement to any race they enter!
Renowned artist and muralist Camerin "Camo" Nesbitt was the lead artist on the BOOM Concepts Derby Car. Family duo Ty McClellend and SHOK serve as the drivers for all three dates, and 14 yr old super greaser Jake Birkner is the lead mechanic for this traveling derby team.
BOOM Concepts and MWFA have sponsored the BOOM Derby Car team to compete in three demolition derbies in 2022, this includes the River City Rampage (Henry, IL), The Ohio State Fair (Butler, OH) and the Iron City Nationals (New Alexandria, PA). The Iron City Nationals will host a special MWFA Stockcar Challenge Heat during the event on September 10, 2022. BOOM Concepts gives special thanks to Jason Sauer, MWFA Car Club, the New Alexandria Community, and the National Derby Car Community for supporting this project.