Frzy announces his destructive new hobby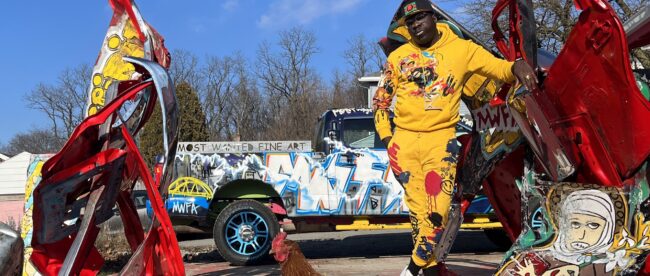 Pittsburgh Emmy-winning music artist Frzy is crashing his way into a new field, demolition derby driver. Frzy has always been a fan of demolition derby, but when "Pittsburgh's Best D.J " T.J. Harris introduced him to professional demolition derby driver Jason Sauer, the idea of becoming a driver went into full gear. The announcement coincides with this year's "Frzy day" in the city of Pittsburgh, which is annually on Jan 11. Sauer created the "Most Wanted Fine Art" Stock Car Class in 2021 to help level the playing field in a working-class sport that had become very expensive and hard to join. The MWFA Class is now in more than ten cities and growing. Frzy is set to drive in four "MWFA Stock Class" derbies in 2023 including July 1 in New Alexandria PA and Sept 3 in Stoneboro PA. "When the sport started anyone with a car could get in on the fun, I wanted to bring that feeling back" – Jason Sauer. "I hope we can bring two different cultures together to celebrate art and demolition. Showing that two things you never thought could come together, "Hip Hop" & "Derby Life" can work and not only work but become one. I want everyone to witness cars crash and worlds built." – Frzy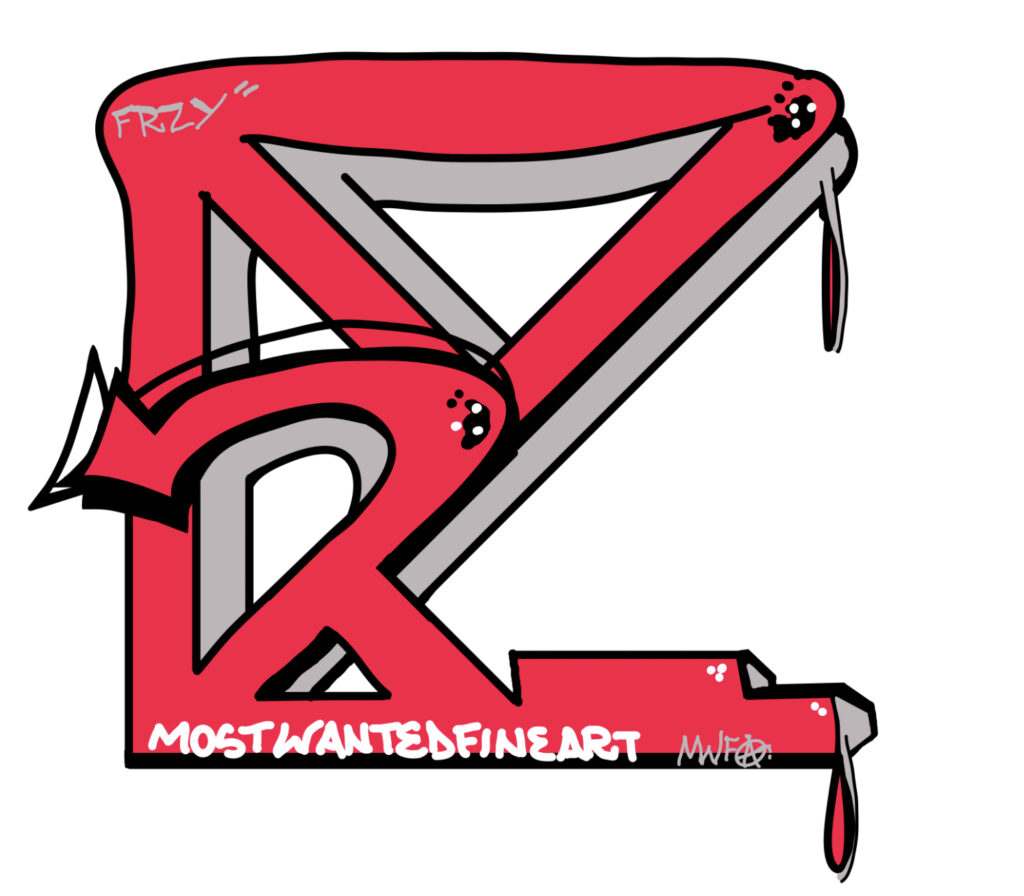 About FRZY
Frzy is a 2018 Emmy Award winner, also the 3rd rapper in history to win an Emmy Award. A 2020 Guinness World Record holder for longest freestyle rap at 31 hours, A member of The Recording Academy/GRAMMYS & a Recording Academy/GRAMMYS Board Member for the Philadelphia Chapter. Frzy has also joined the Board of Directors of The Lindsay Family Movie Theater. All while being the face of Steve Maddens "SelfMade" Campaign– In celebrating "Frzy Day" not only did the famous restaurant Eat N' Park turn Frzy into their signature Smiley Face Cookie but world famous mural artist Jeremy Raymer spray painted a huge mural of Frzy in Pittsburgh in 2022.
Socials: Facebook: @Frzy Instagram: @Frzy Twitter: @Frzy TikTok: TherapperFrzy
About MWFA Stock Class & Jason Sauer
The goal of the Most Wanted Fine Art Stock Class is to open the sport to people who usually aren't exposed to demolition derbies or have barriers to access. With the MWFA Stock Class rules any car from 1980 or after can participate in the derby. Created by Jason Sauer, the hope for the future is that major metropolitan cities all over America adopt the program and give access to demolition derby to the inner-city. Jason Sauer is a decorated army veteran, sculptor, skilled auto mechanic, and licensed building contractor who brings a unique set of refined technical skills, tradesmanship, and lived experiences to how and on what surfaces he creates. Jason is nationally known for his unique application of the demolition derby as folk art, driven by his lifelong fascination and participation in the Appalachian folk derby tradition. In Pittsburgh, Jason is revered as an early pioneer in the creation of the Penn Avenue Arts and Commercial District, a once blighted corridor that is now one of the most vibrant and diverse arts and culture destinations in Pittsburgh. There, he co-founded Most Wanted Fine Art (MWFA), a multi-use art gallery, performance studio, and workforce development hub that has hosted hundreds of makers, performers, justice-involved youth, and resident artists from all over the world.